The Free Ebook Experiment — Part 1
According to the new, social-networking philosophy of book promotion, one of the most effective ways of building your audience is to give away copies of your book.
Of course the old-school part of me—the part of me that has been paid for my writing ever since I was a cub reporter—bristles at this. I don't want to give my work away; I want readers to buy it.
My Kindle mystery novel, A Real Piece of Work, has been available on Amazon since late November 2011. That's over two months. But in that period of time I've managed to sell fewer than 200 copies of the novel. For those eager readers waiting for me to sell 1,000 copies and release book #2 in the series, this news must come as a disappointment. There's still a long way to go.
This is where the giveaway comes in.
On Wednesday and Thursday, February 8 & 9, 2012, A Real Piece of Work will be available on Amazon as a FREE  Kindle ebook download.
Many successful indie publishers on the Kindle platform report that offering your book for free for 1–2 days boosts its ranking and visibility, so that when the free promotion is over, the residual buzz drives sales. That's what I'm hoping for.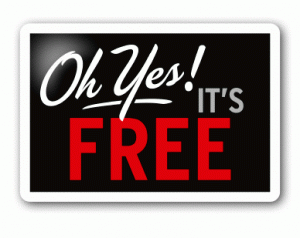 If you're a bargain-hunter and you happen to pick up A Real Piece of Work for free, I hope if you enjoy it you'll do me the favor of a positive review on Amazon and Goodreads. And please tell everyone you know about the novel—everyone with a Kindle, iPad or other Kindle reader-compatible device (there are many), as well as everyone you know who enjoys mysteries and exquisitely well-written books. Help get the word out. Please.
The sooner the word gets out and I sell 1,000 copies of A Real Piece of Work, the sooner I'll release book #2 in the series. The Rich Are Different is already complete, and if you'd like to learn more about it, check out the Dakota Stevens website.
Please note, if you're a fellow writer who hoped this would be a step-by-step how-to article about using your "free days" on KDP Select, let me direct you to an excellent blog entry that I'm using as my script for this experiment. It's titled "Maximizing Free Days on Kindle Select," and the author is a woman named Karen Baney. She details the tactics she used, and since she had positive results, I decided to use her methodology as the model for my own free promotion.
I've already decided that this experiment will be the Litmus test for whether I continue with Amazon's KDP Select. Unless my "free days" translate to radically improved sales, I plan on expanding publication of A Real Piece of Work onto other platforms including Google Ebooks, iTunes and possibly Smashwords. We'll see.
In Part 2 of this piece, I will post the results of this free promotion experiment: how many free downloads there were and how many sales there were in the week following. Fingers crossed for 800+ copies sold.