The Free Ebook Experiment — Part 2 —Conclusion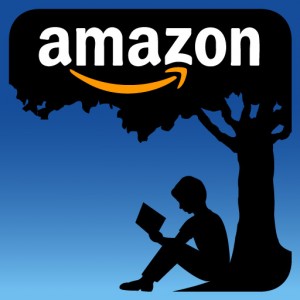 Last week I said I would report on the results of my 2 "free days" on Amazon's KDP Select: the total number of free downloads, as well as the number of sales of A Real Piece of Work in the days afterwards. So, without further ado, here are the numbers:
Free Downloads (approx.):
Day 1 = 19,000
Day 2 = 8,430
TOTAL = 27,430
Once again, if you happened to pick up A Real Piece of Work for free, I hope if you enjoy it you'll do me the favor of a positive review on Amazon. Thank you.
Top 100 Rankings:
During the free promotion, A Real Piece of Work rocketed up the top 100 free ebooks charts and at its height reached the following rankings in four categories: All Ebooks – #3, Fiction – #3, Mysteries/Thrillers – #2, and Literary Fiction – #1. I must admit that, if only for one brief shining moment, it was a thrill to be ranked at the top of these esteemed writers—writers including Dickens, Tolstoy and Chekhov.
During the sales days (Friday–Sunday), on the Amazon Top 100 list, A Real Piece of Work reached #100 on the overall list, #13 in Mystery and #9 in Literary Fiction.
Post-Promotion Book *Sales*:
The reason I did this promotion in the first place was to boost sales. Since I had read of other writers in the KDP Select program who had magnificent sales following their promotions, I decided to see whether, if I followed their actions exactly, I could duplicate their results.
My touchstone was the woman mentioned in Part 1 of this experiment, Karen Baney, who had a total of 29,500 downloads over 2 days and 700 sales and 150 borrows in the days following the promotion.
Here are my own numbers:
Friday, 2/10:  300 sales, 75 borrows
Saturday, 2/11:  491 sales, 85 borrows
Sunday, 2/12:  586 sales, 90 borrows
TOTAL SALES =  1,377
TOTAL BORROWS = 250
After Sunday I stopped counting. Exhausted with doing this kind of detailed accounting for 5 days, I was ready to move on.
Conclusions: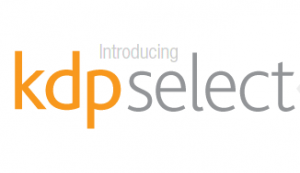 In my case, KDP Select's free promotion obviously worked, and I think it will work for just about anybody. Provided you have a good quality product that you're giving away, I believe if you stick to Karen Baney's script for the free promotion and the days following, while your results might not be insane, they will be positive.
Initially I wasn't keen on the idea of tens of thousands of people getting to read A Real Piece of Work for free, but the more I thought about it, the better the idea seemed. I now have over 25,000 readers out there who know me and my work, and I've already read comments from some of them that they will gladly pay for the next book in the series.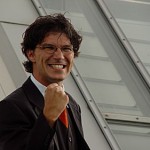 Amazon's KDP Select program has worked for me, but it could stand some improvements, particularly in the area of real-time reporting. All you are given on your sales "report" page is a readout of Sales, Units Refunded and Units Borrowed, so in order to keep track of how you're doing, you're constantly making calculations. You're also left in the dark about the details: where the sales are coming from, the royalty rate (70% or 35%) and other crucial information.
There should be a feature on the "reports" page that enables you to export Excel spreadsheets in real time, or at least daily, and books that are given away during a free promotion should be segregated from those that are actually sold.
While I hope my novel continues to sell gangbusters, I'm glad the promotional experiment is coming to an end. You wouldn't think so, but constantly checking sales figures and rankings is stressful. I'm a quiet writer who likes writing and giving readers a great story; being an entrepreneur or self-promoter doesn't come naturally to me.
To other KDP Select members who are considering doing free promotions of their own, I have one piece of advice: follow Karen Baney's script—to…the…letter.
In my next entry I'll be writing directly to readers, my "fans," about when book #2 in the Dakota Stevens series, The Rich Are Different, will be coming out.