Sneak Preview of THE MAN, THE MYTH, THE LEGEND
My new short story collection, The Man, The Myth, The Legend, will be released in less than a week, but I wanted to give readers a sneak preview of the collection's content, hopefully piquing people's interest in the book before it appears.
A collection of entertaining and unique stories about 10 men, The Man, The Myth, The Legend explores the idea that while men may come from very different walks of life, at root they are more alike than they seem, grappling with the same issues and facing the same dilemmas: love, lust, adultery, greed, pride, ambition, revenge, death, and a desire for their lives to mean something.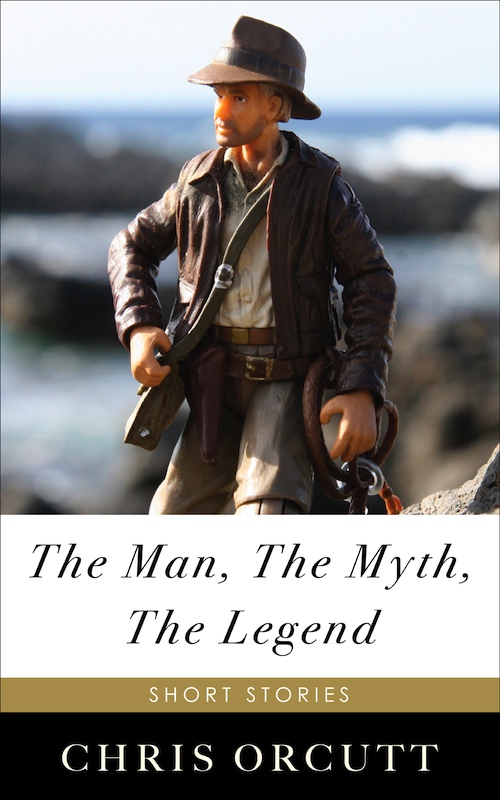 From the emotionally poignant to the outrageously humorous, these stories dramatize the lives of a wide range of fascinating men:
•  African big-game hunter
•  Writer and bond salesman
•  Homicidal violinist
•  Road sign "engineer"
•  Bootlegger
•  Global grain explorer
•  Corporate speechwriter
•  Professional dogcatcher
•  Fine arts painter
•  Civil War general
In the award-winning story "The Bootlegger," an ordinary man goes to extraordinary lengths to provide for his family during the Great Depression. In "The Blonde Imperative," a modern man contends with something all men have since the beginning of time—gut-wrenching temptation. And in "The Lost Dispatches of General George B. McClellan," an infamous Civil War general reveals the pitiful but hilarious depths of his own self-deception.
Brimming with action-adventure, ample humor, and clean, picturesque writing, The Man, The Myth, The Legend combines the compelling narrative drive of great movies ("What happens next?") with the gemlike beauty of the short story form.
The collection contains the following stories (in quotes) and additional content:
•  "The Last Great White Hunter"
•  "The Magnificent Murphy"
•  "Sonata for Knife & Violin in D♭ Major; Op. 1 'Revenge'"
•  "The Man Behind the Signs"
•  "The Bootlegger"
•  "Seven Whole Grains on a Mission™"
•  "The Blonde Imperative"
•  "The Dogcatcher"
•  "The Charmed Life and Singular Death of Jacob Homer Stanley"
•  Bonus Story (downloadable PDF): "The Lost Dispatches of General George B. McClellan"
•  A Note from the Author
•  About the Author
•  Excerpt from A Real Piece of Work
* The Man, The Myth, The Legend (MML) will be available for Kindle, NOOK, and Kindle- and NOOK-enabled devices on Friday, July 12. Look for links to the books on this site, my Twitter page, and my Facebook page.
** The brilliant MML book cover design is by Elisabeth Pinio. The stupendous photograph on the cover, "315/365 – The 365 Toy Project," is by David D. (a.k.a. puuikibeach) on Flickr. My heartfelt thanks go out to both of them.
Awesome photo on the cover of my new story collection, THE MAN, THE MYTH, THE LEGEND, is by David D. (@puuikibeach) http://t.co/tzvhmSMk9B

— Chris Orcutt (@chrisorcutt) July 6, 2013