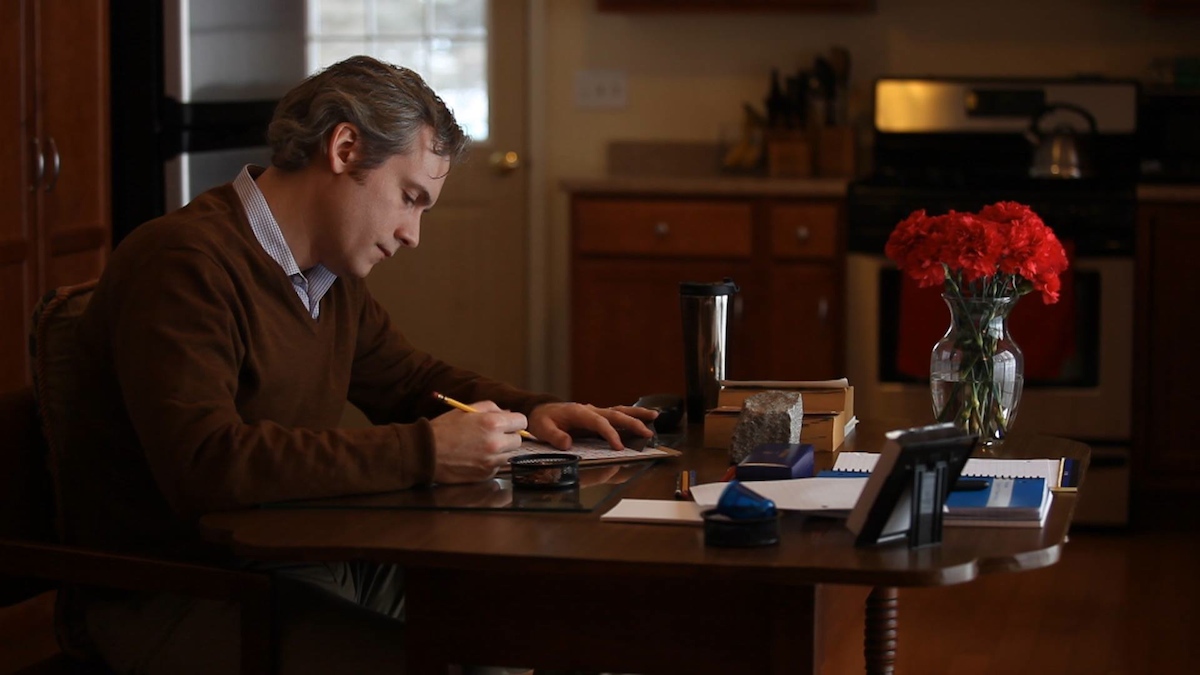 A Written Interview with Authors in the Spotlight with Lucie Dunn
Saved in: A Real Piece of Work, Chris Orcutt Books, Craft, Favorite Books, Interview, Novels, One Hundred Miles from Manhattan, Process, Radio Interview, Short Stories, The Dakota Stevens Mysteries Series, THE MAN THE MYTH THE LEGEND, The Rich Are Different, Written Interview
by Chris Orcutt
with Comments Off

on A Written Interview with Authors in the Spotlight with Lucie Dunn
In my blog post yesterday, I mentioned my upcoming internet radio interview with Pam Stack, host of Authors on the Air, on Wed., April 30 at 8:00 p.m.
Well, as a corollary to that interview, Pam's co-host, Lucie Dunn, does a written interview with authors appearing on Pam's show and publishes them to her Authors in the Spotlight page on Facebook. I thought Lucie asked some terrific questions, so I wanted readers of this blog and the internet at large to have access to this interview.
Lucie's questions are presented in the bolded text, and my answers appear below each question. I hope you enjoy it.
_______________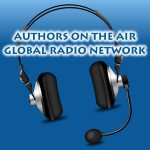 Yesterday I had the distinct pleasure of doing a written Q&A interview with a very articulate and intelligent man. His most recent novel, One Hundred Miles from Manhattan, was released at the end of March, 2014. He has the first two novels in his acclaimed Dakota Stevens Mystery Series published and I am told he has enough ideas stored for quite a few more. He comes to us from New York but is a true New Englander having been born in Maine. I present to you Chris Orcutt!
OK, first question: Were you always a reader?
Absolutely. This is going to sound apocryphal, but I taught myself to read at age 3. The story is that I walked into the living room and started reading out loud from Time magazine. My parents were dumbfounded. So, yes, I've always been a reader, and I enjoy reading the very best writing. I've also read my fair share of junk over the years, but over time I learned that life is short and you can't waste your time reading the junk when there are so many masterpieces to read.
Very true! How old were you when your first manuscript idea came to you?
Well, if by "manuscript" you mean stories, then I began writing them at about age 12 and would read them aloud to my friends on the school bus. I serialized the stories so every day, or every other day, there would be a new installment. I still remember some of the characters I created. One was a James Bond-esque spy, another was a detective.
Is this the detective that went on to become Dakota Stevens?
No, not at all. Dakota came much later. I got the first name of my detective, Dakota Stevens, when I learned that a girl I went to middle school with had named her boy Dakota. I filed that away. "Cool," I said to myself. Then I wrote a humorous story with a PI named Dakota Perez—a story that mirrors the short story "An Occurrence at Owl Creek Bridge." Anyway, the first glimmers of what would become Dakota arrived on the scene in my early 20s, but it wasn't until I was in my early 30s that I decided I wanted to start a PI series. I was laid up for weeks with a back injury and did nothing but read Chandler and Parker novels, and that's when I said, "Hell, Chris—you can do this."
And you did!!! Are you working on book three, assuming there will be a few more?
Yes, I've already written the first drafts of what I think will be books 3 and 4, and I've been taking notes for book 5. Honestly, I have more than enough ideas for a dozen Dakota titles. To me the ideas have always been easy; it's the execution that's hard. The writing and polishing of the work takes the most time. If I were content to simply publish my first drafts, I could have a dozen titles out in no time, but I'm not content with that. I want everything I write and publish to be the very best work I'm capable of.
That just means you take total pride in your craft. And there is nothing bad about that.
Writing is my life. It's ALL I do.
You have a great resume though. A high school history teacher for instance. Are you a history buff?
I do enjoy U.S. history and am fairly knowledgeable on the Civil War and WWII—especially D-Day. I've been to Normandy, stood on Omaha Beach, and I'm in total awe of what those men did. I've walked the long walk up to Cemetery Ridge at Gettysburg and been in awe of both the Union and Confederate soldiers. I enjoyed teaching history for a couple of years—the students I had were wonderful, talented, bright kids (and I stay in touch with some of them!)—but other opportunities came along and I pursued them.
Well as a reader, I'm glad you did.
Thanks! I especially enjoy going to historical sites, because I've always believed that there are certain things you can't know about an event unless you've been there. For example, when I went to Omaha Beach, I got there at low tide, just when the U.S. soldiers landed, and let me tell you, it's a LONG way from the water to any kind of shelter from the withering fire they endured.
WOW!
It's at least 300–400 yards. At least.
So tell me about reading The Great Gatsby. You have read that several dozen times. They say that you never really read the same book twice. After reading The Great Gatsby that many times were you able to walk away with a different perspective than you came away with the prior reads?
The Great Gatsby, in my opinion, is an absolute gem. I have a framed version of the book from this terrific little company Litographs, which prints the entire text of the novel (and many other novels) on a poster, in a nice pattern. It hangs in the hall outside my bathroom. Let's put it this way: Every time I come out of the shower, I stop and point at a random place on the Gatsby print, and every time I see something new: some new metaphor, some delicious use of an adverb, some joining together of words that you've never seen before. Original.
When I was first publishing the Dakota books on Kindle, I weighed epublishing vs. traditional publishing, and the touchstone I used was Gatsby.
The question I asked myself was this: Are the words of The Great Gatsby any less poetic and utterly perfect presented in e-ink than they are in print? No. In fact, I submit that you could paint those words on a dark cave wall and they would still be as great. Great writing is great writing, regardless of the medium in which it's published or who decided to publish it.
One point to add to that: Each time you reread a book (and we writers do a lot of re-reading), you see different things—and you especially begin to understand how the writer does what he does. I wrote a [loving] spoof of Gatsby titled "The Magnificent Murphy," which I'm very proud of. It's in my [short  story] collection The Man, The Myth, The Legend.
How did you come up with the ten men and their professions for The Man, The Myth, The Legend? I particularly enjoyed the homicidal violinist.
What can I say? I didn't come up with them. These characters just arrive on the doorstep of your brain and insist that you write about them. They start talking to you. You ask "What if this? What if that?" a lot.
The African big-game hunter, Buck Remington came from reading some armchair safari books. The road sign engineer came from speculating about what such a man (and woman) would be like. As for the homicidal violinist, that came out of a summer when I had been fantasizing a lot about finding a bully from my past and confronting him. Not killing him, obviously, but confronting him. Instead I saved that energy for the story. I had been listening to Beethoven's "Kreutzer Sonata" over and over all summer long, along with eating a watermelon a day and hacking into the watermelon with a big Henckel's chef's knife. It's the "bits of string" idea that Nabokov talks about—these stories and novels come from the collecting of these little bits of string and fluff.
I loved Buck Remington's name, being a hunter and having Remington as your last name is just so apropos for a hunter.
That was exactly why I gave him that name.
It was a great read and I am not generally one for short stories.
Thanks! One of the things I try to do in my short stories is to actually give the reader what I call a "distilled novel" experience. Finish the thing and feel like you've experienced a novel, but it didn't take you days to read.
I like that, "distilled novel." Tell me about your first two books, Nick Chase's Great Escape and I Hope You Boys Know What You're Doing. I am thinking I would definitely love to read the latter.
I wrote Nick Chase and I Hope You Boys back in my mid–late 20s, and they were the best I was capable of at the time. They're well-written, humorous stories—Nick Chase is a comic novel; I Hope You Boys is a collection of mainly humorous stories—but not only has my writing advanced profoundly since then, I as a person have evolved and deepened. When you're young, Life hasn't beaten you down very much, but as you get older and have some bad things happen to you (and some good things), you gain perspective.
What I would say about those first two books is that I'm glad they're out there in limited quantities (they're no longer published) as a record of my early work, but if readers want to read fully matured work, read my latest four books.
I think the I Hope You Boys appealed to me because I am a Mom, and I could just picture saying that to my older son and his friends…MANY TIMES!
Let me tell you where that title came from…
My friend Carl and I were "landscaping" for a very old woman (her son hired us), and our idea of landscaping was this: When in doubt, cut it out. Every so often the old woman would come out on the porch and yell at us, "I HOPE YOU BOYS KNOW WHAT YOU'RE DOIN'!"
Ok, last question. I think I know what one part of the answer will be, let's see if I'm right. Every writer has a "toolbox." You know, things that you must have or must do when you sit down to do some writing on your work in progress. What is in your toolbox?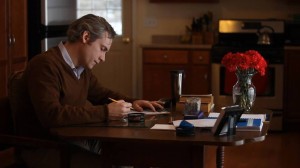 Thinking…
For me, it's a thorough knowledge of grammar, punctuation, syntax, and storytelling principles. Because you don't want a lack of knowledge of these things to slow you down. And when you know them, when you know the rules, you know when you can break the rules.
Also in my toolbox is desire. Desire not merely to become a good writer. There are plenty of good writers. I want to become a great writer. My heroes are Chekhov, and Fitzgerald, and Cheever, and Hemingway, and Chandler, and Fleming, and Nabokov. The desire is a major tool because it gives me something to strive for. Sure, I'd love to be selling my books by the bushel, but it's more important to me to write work that will last.
Very nice.
Oh, and COFFEE and REALLY GOOD PENCILS!
I would like to thank Chris Orcutt for his generosity and time! It was definitely a tremendous pleasure chatting with him! I invite you all to go and check out his website at www.orcutt.net and if you would like to pick up any of his awesome books you can find the links on his website. If you would like to pick up his latest novel, One Hundred Miles from Manhattan, here is a direct link to the Kindle book: http://amzn.to/1fo9hdY, or if you prefer a paperback: http://goo.gl/RqQkxy.
_______________
Thank you, Lucie! It was a pleasure.
—Chris