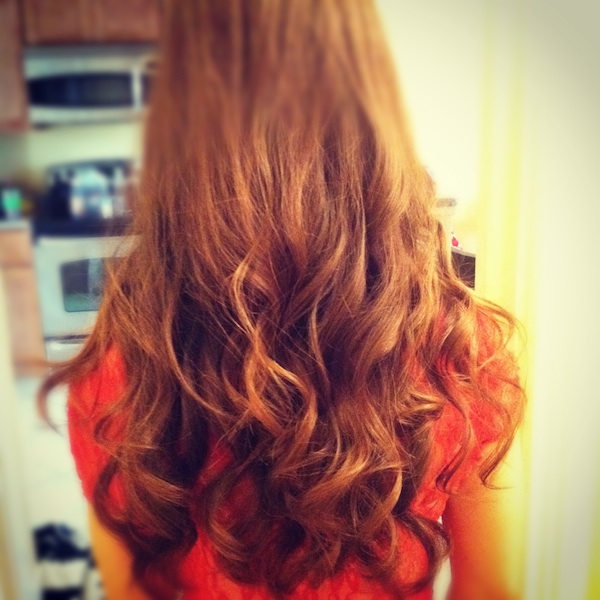 Thank You, Anne Bernay, Wherever You Are—A Writing Romance
"Chris, whatever you do, just keep writing."
—Anne Bernay, 5/1994

Twenty years ago this month, I had no idea what I was doing with my life. I knew I wanted to write, and that's it. That's all I knew.
Since graduating from college in Boston two years earlier, I had been working as a reporter for a weekly newspaper. Then—very briefly, while between reporting jobs—a waiter, a substitute teacher, and a Radio Shack salesman. Then a reporter for a daily paper.
It was in February–March of 1994 that my musician friend Tony Scotto and I got the idea of moving to Boston. It would be his first time there, and I was returning. Our brilliantly conceived plan amounted to this: he would get a day job that enabled him to gig at night, and I would wait tables and write while looking for a reporting job.
Like many plans—especially the quarter-baked ones of two 24-year-olds—they disintegrated soon after we settled in. Tony and I had a temporary falling-out, and I was forced to find another place to live. Luckily, my longest friend (now about 35 years!), Jason Scott, came to my rescue by inviting me to share his one-room studio apartment across the river in Cambridge for a while. So I did.
Jason had never been particularly "domestic" (major understatement), so when I showed up and saw the filthy kitchen, the mountains of laundry, and the general state of disorder in the place, I wasn't at all surprised, and I set out to fix it. I had that day off from the restaurant where I was working (Atlantic Fish Company on Boylston Street), so I spent the entire day cleaning the apartment and preparing a nice meal for my friend. And we ate it together—he on his futon bed, I on my deluxe cot (which cot, by the way, Jason and his girlfriend at the time soon broke—don't ask).
Besides waiting tables 4–5 days and/or nights a week, I was writing my fiction—every day. Since the apartment (366 Harvard St.) was so tiny, and since Jason's snoring rivaled the sawmill that Hemingway lived above in Paris for a while, each morning I walked down to Harvard Square and set up among the chess players, the students, and the homeless newspaper hawkers. And there I wrote.
(Right about now, you're asking yourself, "What does all of this have to do with Anne Bernay? Who is she? What are you thanking her for?" Well, as Polonius says to Queen Gertrude in my favorite play, Hamlet, "Stay awhile…I will be faithful.")
I wrote every morning inside the snug Au Bon Pain café (or outside, if the weather was nice) from 7:00 until 11:00, and then I was free to walk anywhere in Boston. I went to the Boston Public Library and checked out books. I went to lunch with former professors. And a couple of times, I dressed up and sat in the lobby of the Copley Plaza Hotel eye-flirting with the beautiful rich women. I was free, that is, unless I had to wait tables that afternoon or evening.
I was not a good waiter. I tried, believe me, but it required skills I simply don't have. Like multitasking. When given more than three tables, I would start to panic. Thankfully, the female waitstaff all liked or pitied me, and they frequently helped me out. One of them, Helen—a lovely girl from Ireland—said to me, "Chris, you can never work in service. You're always thinking about something else." And she was right. Often during a shift, I would duck into the walk-in refrigerator and write something in my pocket notebook.
Still, even with the help of other waitstaff, the pressure got to me, and it came to a head the day after the Boston Marathon. I had been working double-shifts for 10 days straight, I hadn't been able to write very much, and I was scheduled for another double that day. I snapped. I told the assistant manager that I needed a break.
She refused. We argued. And I quit.
I remember that as soon as I walked out of there with my meager tips for the day, I took a homeless man to dinner.
With my afternoons and evenings now free as well, after my morning writing sessions at the Au Bon Pain, I began taking longer and longer excursions into Boston, often ending up at a bar, drinking a beer and making notes about my adventures that day. And it was at one of those bars, at the end of the work day on May 10, 1994, that I met Anne Bernay.
At rush hour that evening I saw a covey of attractive, laughing young women flock into Bertucci's, a brick oven pizzeria near Faneuil Hall. The womens' shoes echoed on the cobblestones, and when I got a whiff of their perfume in the salty sea air, I decided to follow them in.
I was at the bar, jotting down my day's observations in my pocket notebook. Since quitting the restaurant, at the end of every day of exploring I would stop into a different bar around the city and write down anything unusual that had happened or that I'd seen, heard or smelled. It was practice in the art of observation. I sat at one corner of the bar drinking 20-ounce drafts of Sam Adams Boston Ale and trying to recapture these moments that had struck me in some way. One was from a few nights earlier, when I'd been walking back to Cambridge:
"Saw a couple eating dinner on the MIT bridge tonight. He wore a tux and she an evening gown, and they had a complete table set up on the sidewalk with a light blue tablecloth, silverware, candle in a hurricane lamp, and cobalt blue place settings."
When I finished with my observations exercise, I ordered another beer. Down the bar, a trio of women about my age were smoking, and a miasma of cigarette smoke hung in the air around them. For some reason, the smoke cloud triggered a memory of my first job, at 14, as a busboy and dishwasher in an Italian restaurant.
Turning back to my notebook, I drifted into the memory, smiling at surprising details like how every Thursday afternoon Sonny would clean out the cash register, bundle up the cash in a paper bag and host a dozen dark-suited men in a closed dining room that evening. The restaurant was right off the Taconic Parkway, about 80 miles north of New York City, so even at age fourteen I had imagination enough to know they were mobsters paying a "visit." Three pages in, I ordered another beer and looked around. The smokers were gone.
However, in their place, a few stools away from me was a woman with fair skin and pale blue eyes. She wore an emerald rain slicker, which I only mention because it perfectly complemented her hair: full, thick, and with loose curls that just touched her shoulders, forming little cursive J's, O's and S's, it was a color I'd seen described as "Light Red Copper."
A piña colada sat on a napkin in front of her, and she was twirling the glass around and around in her fingertips while staring at it. I went back to writing and put down two more sentences and half of another when I noticed her watching me. She must have known that I was on to her because she quickly turned her head back to her drink, making her curls jiggle. She took a sip of the piña colada, swallowed and said, "So, what are you writing?"
I closed my notebook, stopping in mid-sentence (I know this because that entry—May 10, 1994—remains unfinished to this day).
"I was remembering my first job—as a dishwasher in a mob restaurant."
She giggled. "Well, that explains it."
"Explains what?"
"Why you were so intense about it. What else do you write?"
I gave her my spiel, and in retrospect I probably laid it on a bit thick. I talked about being a "former" newspaper reporter (I'd left the paper only two months earlier), and that I had a magazine piece coming out soon about a champion tennis player's experiences at Wimbledon (neglecting to mention that the piece was about my own tennis coach, Gaurav Misra, and that it was going to appear in a local magazine, not Sports Illustrated). All the while, she looked unblinkingly at me with those pale blue eyes and shook her head as though in a daze.
"Wow," she said when I finished, "you've got a lot of guts. Do you do other work to earn a living?"
"Like a day job?"
"Yes."
"I do, but I quit it a few days ago. Long story."
She looked into her drink. "I wish I were a writer."
"Ah, you wish you were," I said. "The subjunctive mood. Nice."
"I majored in English."
"Where?"
She told me. "I wrote some stuff for the magazine, too, but I haven't done anything since."
"It's never too late," I said. "What do you do now?"
"I'm a proofreader in a law firm." She looked down at her drink again.
"Hey, at least you have a job."
"You have a job—you're a writer," she said. "Just think of anything else you have to do as experience for your writing."
I wanted to leap out of my stool, take this woman in my arms and kiss her, but I thought that might be a bit much. Instead I grabbed my things, including my beer, and moved down to the stool beside hers. I gestured to the bartender for two more drinks and put a twenty down to cover them.
"You didn't have to do that," she said.
"How else am I going to have my way with you, if I don't ply you with alcohol?"
She giggled. "You're cute."
"You think I'm kidding," I said. "Can't you tell I'm one of those guys that needs to get girls drunk first?"
"I seriously doubt that."
"Chris Orcutt," I said.
"Anne Bernay."
We shook hands, and I raised my beer.
"A toast?" Her eyes widened. "To what?"
"To beautiful Boston redheads in shiny emerald coats."
She smiled and clinked my glass with hers. She wasn't wearing a wedding ring.
"So, Chris," she said, "why are you here all alone?"
"Do you want the long version or the short version?" I asked.
"Well, if it were any other guy, I'd want the short version, but I like listening to you."
"Good, I'll give you the epic version."
Now…I could tell you about how that evening, after meeting at the bar, Anne took me to dinner, and how we walked to the quad at Radcliffe College, sat on a bench and held hands. The air was warm and the lawn was lush, and several old maples in the courtyard stirred in the shadowy breeze.
I could tell you how we met in Harvard Square a few days later, how she picked me up in her Volkswagen Cabriolet (with the top down) and we played tennis at the courts over at the Business School, and it began to rain, and we kissed in the rain, remembered that the top was down and ran back to the car and toweled off.
I could tell you about how we went to dinner in the North End, and how the old Italian couple that owned the restaurant thought we were married and gave us a table in the brick courtyard outside and brought us a complimentary bottle of Chianti. I could tell you about how Anne and I painted a picture of a life together, and how we took walks in the Public Garden, and how I met her for lunch a couple times outside the law firm where she worked as a proofreader. I could tell you about how she was with a man she didn't love, and how in two short weeks we fell for each other. I could tell you about all of those things, but I won't. Not here. Not now.
What I want to tell you about are the things Anne said to me—words that have sustained me while writing in relative obscurity for the past 20 years. She truly was an angel, and she came along when I most needed one.
During our dinner in the Italian restaurant, I told her about my new job as a parking valet, remarking that it was pathetic compared to her boyfriend's work as a lawyer. But instead of scoffing at my new job or belittling it, she scowled and said something I've never forgotten. She said,
"Chris, don't let those little shit jobs get you down. You're a writer. You're above all that crap. Just think of it as experience for your writing."
For Anne, the days after our dinner in the North End were hell. She and her boyfriend had a big blowout, during which she considered moving out and getting her own apartment. I tried hard to convince her to do it. At some point during this escapade, she came by Jason's place and sat uncomfortably on the corner of the futon mattress and read through some of my writing. I walked around the block while she read, and when I returned, she put down the pages slowly. Then she turned to me with a smile—a smile that I still remember because it was tinged with awe—and said, "Chris, whatever you do, just keep writing."
Looking back on it now, there was finality in that statement. I think she had made up her mind about the kind of life she wanted, and while she admired me and my willingness to live as an artist, I think she knew that she didn't have it in her to make the necessary sacrifices. (I don't say this as a criticism, by the way; honestly, I think she would have been nuts to choose me over her stable boyfriend.)
She asked to borrow some of my pages to show her college friends, and the reverence with which she asked and put them in her bag told me I didn't need to worry about them. Besides, I wanted her to take them. I wanted to guarantee that I saw her at least one last time.
A few days later, we met in the Public Garden. The ducks were out, as were the swan boats, and the flowers were in bloom. We walked together holding hands, but as soon as someone approached us on the path, we uncoupled because she was worried about bumping into people she knew.
And once again, she said something that has stuck with me, kept me going all these years, and I realize now that maybe our purpose in meeting was to inspire each other. She said,
"I told my friends I met a writer and they asked me if he was the real deal. And I said, 'Yeah, he is. He really is.'"
Anne Bernay, wherever you are, when you said that, my heart swelled. You were the first woman who truly appreciated and encouraged my writing.
Thank you, Anne, wherever you are.
—Chris