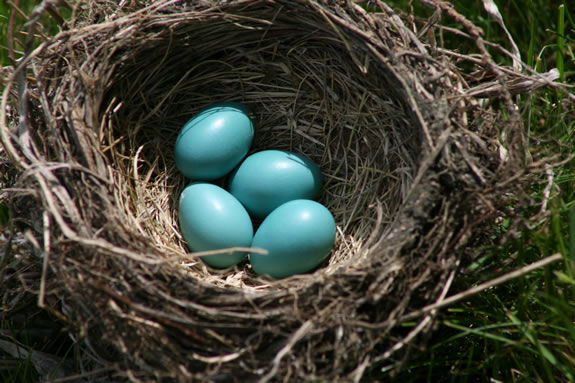 Paying Attention as a Fiction Writer
Saved in: A Real Piece of Work, Chris Orcutt Books, Craft, Dramatic Writing, Fiction Writing, Mystery Writing, Novels, One Hundred Miles from Manhattan, Process, The Dakota Stevens Mysteries Series, The Rich Are Different, Writing Experiences
by Chris Orcutt
with Comments Off

on Paying Attention as a Fiction Writer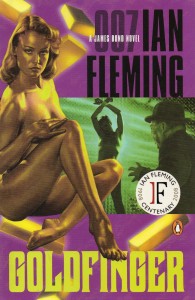 I have been writing fiction since I was 13 years old, when I first read Ian Fleming's Goldfinger and was swept away not only by the story, but also by Fleming's eloquence.
This marks the thirty-second year that I've been writing (not necessarily publishing) fiction, and one of the things about writing that has never ceased to surprise me is this: No matter how good a writer you become, no matter how much you learn about the craft, you can always learn more and write better. Indeed, as Ernest Hemingway once remarked, "We are all apprentices in a craft where no one ever becomes a master."
It was less than a decade ago that I became aware of an aspect of fiction writing that I had always known instinctively, but that, if approached with awareness, had the potential to make work on new fiction projects if not easier then at least smoother. In a famous interview, one of my literary idols, Vladimir Nabokov, likened the writing of a novel to a bird building a nest: "All I know is that at a very early stage of the novel's development I get this urge to garner bits of straw and fluff…. Nobody will ever discover how clearly a bird visualizes, or if it visualizes at all, the future nest and the eggs in it."
For years, many times when I wrote I felt as though I was groping in the dark, feeling around for what I should be writing. I adhered to Hemingway's maxim of, "Write what you know." Since then, however, I've learned that Hemingway's maxim is incomplete.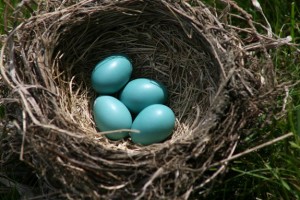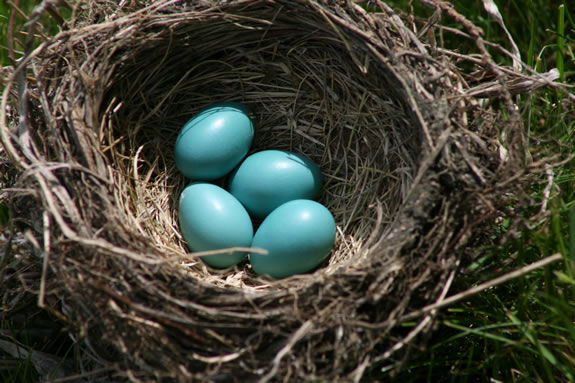 Nabokov's idea taught me that writers need to pay attention to the things that are attracting and keeping their attention. The books they inexplicably gravitate to online or at the library. The movies and documentaries that interest them on Netflix. The intriguing snatches of conversation overheard on the street, in a restaurant, at the theater. The surprising factoids they pick up while web surfing that cause them to gasp or ponder.
Now that I'm aware of this, I can point to the things I was paying attention to just prior to starting, and while writing, each of my books.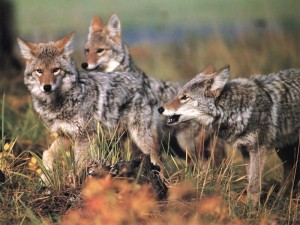 Leading up to the writing of my first PI mystery novel, A Real Piece of Work, I was obsessed with an international art forgery case involving a New York City gallery owner, and with the fact that, as late as 2003, tens of thousands of pieces of art looted during WWII were still missing. While writing my modern pastoral novel, One Hundred Miles from Manhattan, a slew of disparate ideas, events and interests caught my attention: the yipping of coyotes on my neighbor's estate during summer nights; Tolstoy's Anna Karenina, Cheever's "The Swimmer," and Chekhov's short stories; watching equestrian cross-country competitions; and a stone house in the isolated countryside, and wondering what someone alone in the house would do if she ate something and began choking.
The key is to pay attention to these things that get and keep your attention, and then to indulge them, play with them, let your imagination roam. Here's the thing: Before you write word one of a story, a play, a novel, your subconscious already knows what it wants to write. This is why it's so important to notice what you're paying attention to, and to not try to define too early what it is you're writing.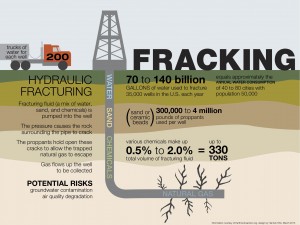 Seven years before I began writing my newest PI mystery novel, A Truth Stranger Than Fiction, I saw a documentary on lunar mining and helium-3. I became curious about the controversial process of hydraulic fracturing (fracking) used in the fossil fuels industry, most notably in the recently discovered Bakken Formation in North Dakota. I also became interested in U.S.–China espionage, the phenomenon of fangirls of fiction writers, and the secret lives that many people lead.
When I began to write the novel, I had no idea how, or if, these seemingly unrelated things could coalesce into a novel. But I trusted my inclinations, what I was paying attention to, and let them lead me where they wanted to go.
I'm convinced that one of the main ways in which we fiction writers sabotage ourselves is by stubbornly sticking to our original vision for a story and ignoring where our subconscious wants to lead us. Don't do this to yourself and your writing. Start paying attention to the bits of straw and fluff you're gathering, and trust in your subconscious to weave them into a beautiful nest.