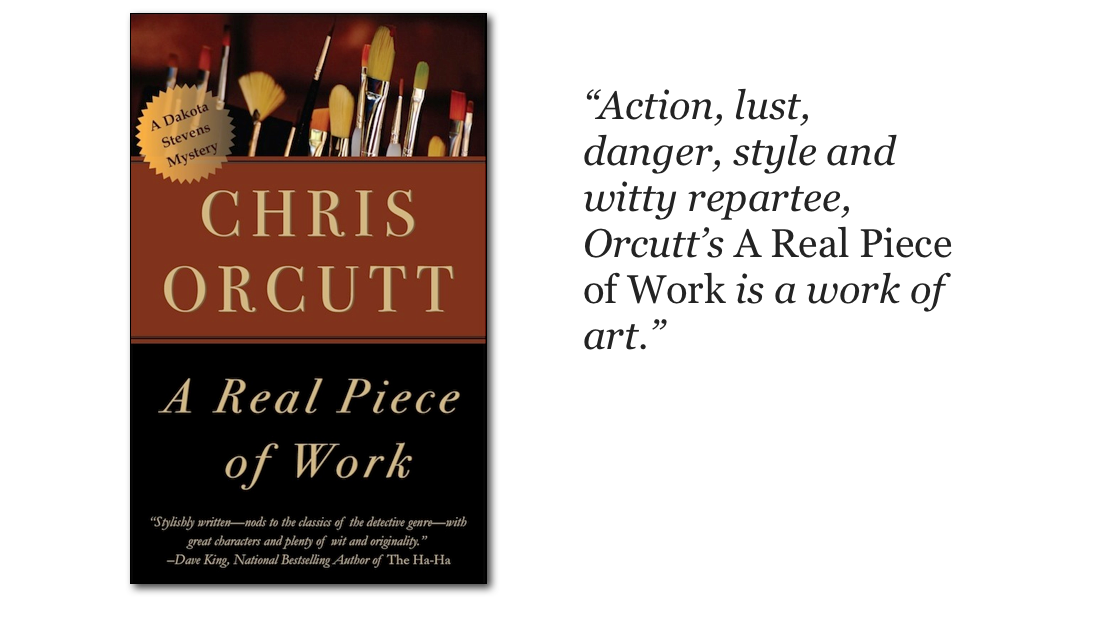 A REAL PIECE OF WORK — NOW ONLY 99¢!
Saved in: #99cents, A Real Piece of Work, Amazon Kindle, Apple iBooks, Barnes and Noble Nook, Chris Orcutt Books, Ebooks, Google Play Books, Kindle, Kindle Books, Kobo Books, Nook, Publishing & the Marketplace, The Dakota Stevens Mysteries Series
by Chris Orcutt
with Comments Off

on A REAL PIECE OF WORK — NOW ONLY 99¢!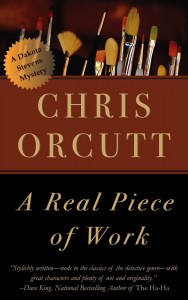 Today I decided to price A Real Piece of Work, the 1st novel in my critically acclaimed Dakota Stevens Mystery Series, at just 99¢. This price will remain in effect for the foreseeable future.
I'm hoping that avid mystery readers, reluctant to pay full price for the first novel in a series, will find the series more attractive if they can get the first novel for a bargain. Such is the plan.
And as a character in one of my favorite films, The Edge (written by David Mamet) says, "A good plan today is better than a perfect plan tomorrow."
This marketing/promotion strategy worked for an author colleague in the suspense genre, turning her into a full-time bestseller. Before that happened, she sold over 100,000 copies of the first novel in her burgeoning series (at 99¢), so I'm hoping this might have the same effect for me.
Here are all of the places you can get the ebook of A Real Piece of Work for only 99¢:
In the 1980s, residents of the New York Tri-State Area will remember the commercials for Crazy Eddie, a local electronics chain. He always ended his commercials with the tag line, "Crazy Eddie…our prices are inSANE!"
Well, only time will tell if my pricing A Real Piece of Work at only 99¢ is insane or not, but for the foreseeable future I'm going to try it.