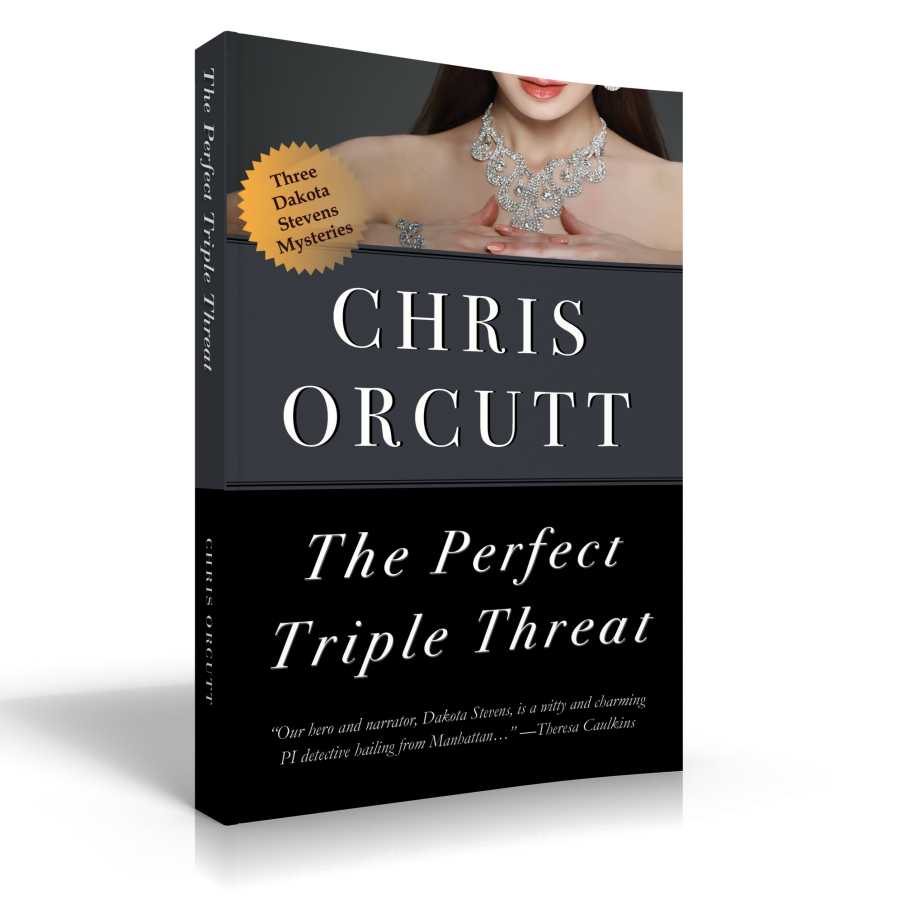 The Writer with the Master Number Clears the Deck
Saved in: Chris Orcutt Books, Craft, Dramatic Writing, Fiction Writing, Memoir, Personal Essay, Process, The Dakota Stevens Mysteries Series, The Perfect Triple Threat, Writers, Writing Experiences, Writing Life
by Chris Orcutt
with 2 Comments
Two years ago, when I released the 3rd Dakota Stevens installment, I read one of those rare books that gave me a much-needed kick in the ass. Here is the quote from that book that had the greatest impact on me:
"So many unfinished projects wait in drawers, in closets, and on hard drives. They represent the stunted growth of their creators. The projects wouldn't necessarily have been groundbreaking or hugely successful, but their true value lies in the lost creative potential of their creators. Shipping is the key to moving on to the next adventure."
— David Usher, Let the Elephants Run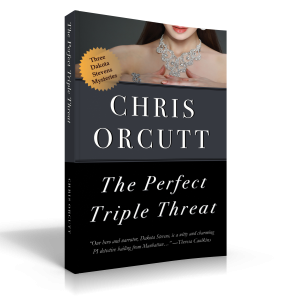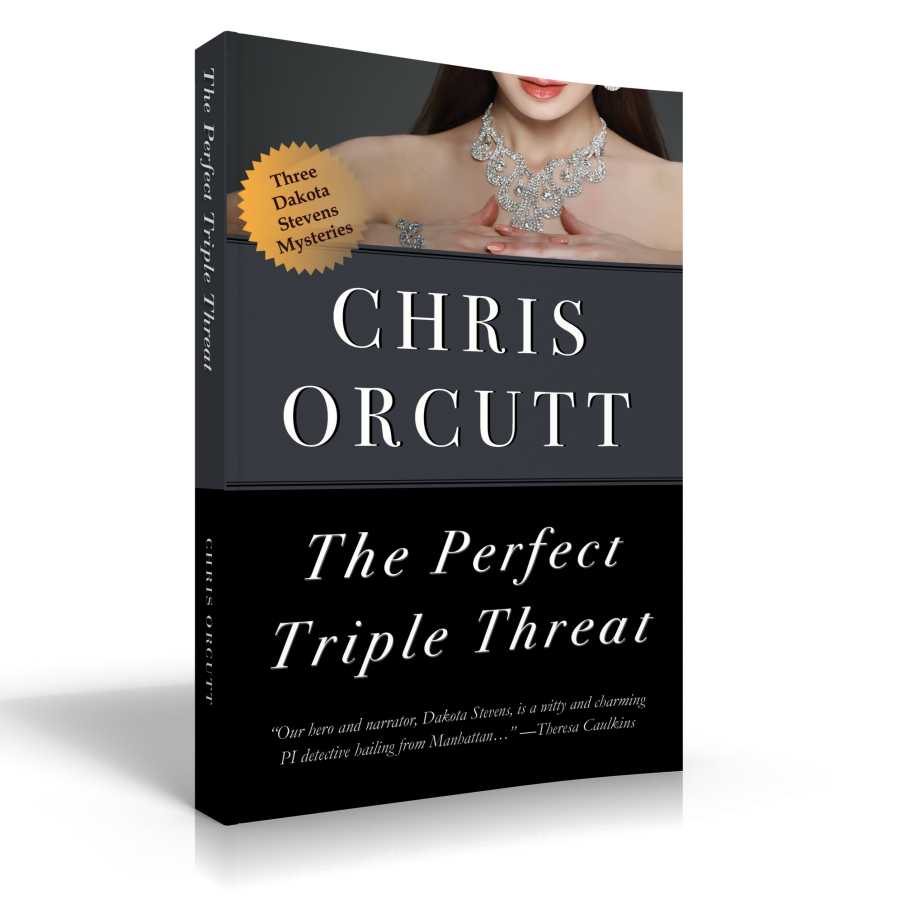 After I read Usher's inspiring book on creativity, the next day I went through my crates of writing and identified the books I wanted to finish and ship so I could move on in my work.
I am beginning this task with the release of the fourth Dakota Stevens installment, The Perfect Triple Threat. Amazon Kindle preorders for the book have already begun; the print version of the novel is available now; the Kindle ebook comes out on December 23; and the ebook will be available for other platforms (Nook, Google Play, etc.) around Christmas.
Then, throughout 2017 I plan on finishing and releasing three books:
1.  A book of plays.
2. A book of humorous autobiographical stories/essays.
3. A Paris memoir/travelogue.
This is my way of clearing the deck to make room for the new writing I'm doing now, a memoir, which I hope to release late in 2017, but more likely sometime in 2018.
The thing about writing that most readers don't realize is that there is often a considerable time gap between when a writer writes a book and when it's published. Usually, a writer's "new release" was started 3-5 years earlier and was finished as much as two years before publication. During that two years of waiting for the book to be published, the writer has often moved on to new characters and new genres, and has grown in skill and what s/he has to say.
This has been the case with me. The book I'm writing now (a memoir about my life at age 16) represents a quantum leap in all aspects of my work: subject, craft, depth and meaning.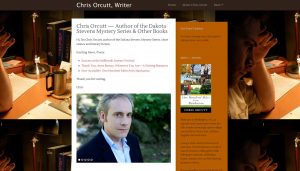 Admittedly, up to now I have been primarily focused on finding "success" as a writer. I've wanted as many readers as possible—hundreds of thousands…no, millions of them. I've wanted adoration from fans and praise from critics. I've wanted to be accosted by readers in airports and subways cars and told how brilliant I am, how amazing my words and stories are. In short, I've wanted the world to notice me, and I've wanted a big pile of money to show for my efforts.
Of course it would be nice to one day have these things—the vast readership, the critical acclaim, the money—but they are no longer what drive me.
This year, I underwent a spiritual transformation, during which I came to understand that I was given my gifts as a writer for much more than material "success"; I have been put here to be of greater service to humanity.
Back when I read David Usher's Let the Elephants Run and began deciding which projects I wanted to finish and "ship" so I could move on creatively, I was guided to read about numerology. I learned about my ruling birth number (22/4) and its significance. Here's what one article has to say about us 22/4s:
"This is the master number. People born as 22/4s have almost limitless potential and often make their mark in life by achieving seemingly impossible goals. … These people are suited to work as leaders in practically any business or cultural organization. They excel at whatever they attempt, be it in art, writing, politics… This is the master number whose bearers have the most responsibility to humanity. They are self-confident, highly intuitive and sensitive…"
Another article I read emphasizes this responsibility to humanity, how we 22/4s need to achieve and build things greater than ourselves:
"With the 22/4, it's all about breaking out of your safety and security zone and making more of an impact in the world around you. Know that this is rather scary and somewhat foreign for you because you gravitate toward the tried-and-true and erring on the safe side. Yet know that the Master Number 22/4 is the most powerful number in Numerology. (Did I just hear you gulp?) Yes. It's a rather big deal. You're meant to achieve and build something that makes a difference on a grander scale—and that won't feel comfortable."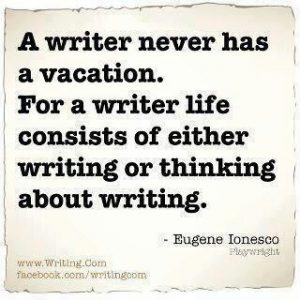 This article goes on to say, "Understand that you probably won't come into your full power as a Master Number 22/4 Life Path until later in life—into your 50s and beyond. It takes a while to get enough experience under your belt to find your passionate focus. Be patient and know that you're here for higher-level service in the world."
Some prominent 22/4s in history include Mark Twain, J.D. Salinger, Woody Allen, Frank Sinatra, Clint Eastwood, Steve McQueen, James Michener, J.D. Rockefeller, Immanuel Kant, and Margaret Thatcher.
Besides each being one of my idols, what do they all have in common?
They're mavericks.
And so am I.
So, why do I bring up all of this numerology and 22/4 stuff? Because over the next year, readers are going to see a distinct shift in my work—away from safe, tried-and-true genre books (e.g., The Dakota Stevens Mysteries) to writing of a grander scale that has more to say.
Over 25 years ago, as a young writer reading everything he could on the subject of writing, I read The Writing Life by American essayist Annie Dillard, and came upon a passage that grabbed me by the spine and shook me. As any good writer does when s/he reads such a passage, I wrote it down in my journal:
"Write as if you were dying. At the same time, assume you write for an audience consisting solely of terminal patients. That is, after all, the case. What would you begin writing if you knew you would die soon? What could you say to a dying person that would not enrage by its triviality?"
Every day I now remind myself that I'm writing "for an audience consisting solely of terminal patients," and that I, too, am one of those terminal patients.
And although I'm moving on to write other, more meaningful work, by no means am I abandoning Dakota and Svetlana. I will return to them in time, and when I do, my ultimate ambition is, in the tradition of my hero, Sir Arthur Conan Doyle, to write a series of perfect gem short stories featuring them. I envision myself working on these stories over a period of years, so that the resulting collection is a masterpiece. It will be my homage to Doyle, Holmes and Watson. In the meantime, if readers miss Dakota and Svetlana, they can just reread the four books I've already written.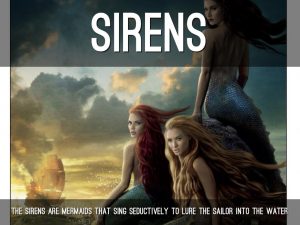 Besides Usher's remarkable book on creativity and works on numerology, throughout 2015 and 2016 I read a number of Great Books that I hadn't read in their entirety before, including the Bible, War and Peace, The Iliad, and The Odyssey. As a philosophy and religion major in college, I read a lot of the Old Testament and the New Testament piecemeal, but never the Bible cover to cover; and I'd read Tolstoy's Anna Karenina half a dozen times, but never dared to crack open War and Peace. The point is, these incredible masterworks have inspired me to aim higher as a writer. I know I was put here to write something great, so it's time for me to put behind me the work I've already written and move on to new adventures.
The journey ahead for me and my writing is uncertain. There will be pitfalls (and a couple of "lame" books), I'm sure, but I'm hoping that those of you who have been my loyal readers up to now will stick with me.
I don't know exactly what form(s) my writing is going to take in the coming years, because instead of focusing on myself and my own success, I'm shifting my focus to writing work "that makes a difference on a grander scale," that somehow benefits all of humanity.
With gratitude for all of my readers,
Chris