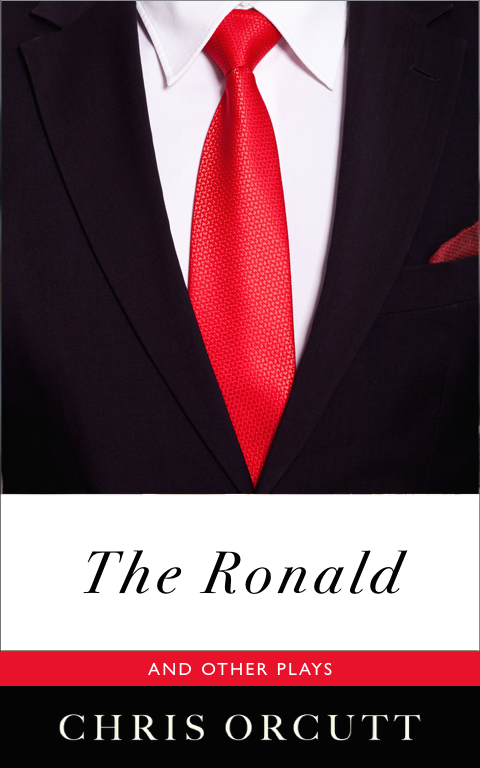 New Year, New Work
Back in December I released the latest installment in the Dakota Stevens Mystery Series, The Perfect Triple Threat.
I spent most of December and part of January doing promotion for the book, and while the number of reviews of the book so far is small, they have been overwhelmingly positive.
If you'd like to learn more about the book, the book page is here.
Coming out at the end of February or early March: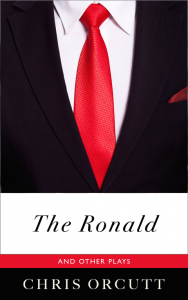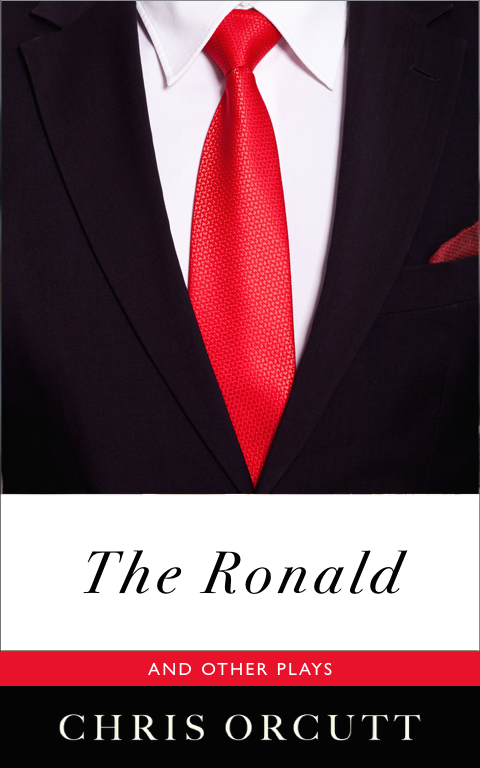 The Ronald And Other Plays
From the Preface:
I caught the playwriting bug in college. Although I majored in philosophy and American history, I took several Shakespeare courses and an acting class in which I adapted part of The Great Gatsby for a scene study assignment. Inspired when I saw the classic farce Noises Off, I joined a short-lived Boston improv troupe and wrote some sketches for us. I was also romantically interested in the troupe's lead actress, a driven, charismatic woman named Jules. Jules had a bale of curly raven black hair, glittering blue eyes, and wore red cowboy boots everywhere; I also remember her having thin eyelashes, which she tried to compensate for with copious mascara. Sadly, I can't remember her last name.
My interest in playwriting was reawakened in 2007, during a speechwriting job for Pepsi Bottling Group (PBG), when I was asked to write a play about Pepsi-Cola Inventor Caleb Bradham. The resulting Equity production, performed by Broadway actors at corporate meetings in Orlando, Florida and Scottsdale, Arizona, was a heady experience for me.
For a novelist like me—a person who labors in isolation for months or years, and whose only contact with his characters is seeing them and hearing them in his own head—few experiences are more magical than having your fictional creations brought to life in performance.
The morning before dress rehearsals of the Caleb Bradham play, I was sitting in a drab basement office at the PGB headquarters in Somers, New York, hunched over my laptop, making last-minute changes to the script, when a shadow appeared over me. I looked up from the computer screen, eyes blinking, and there was a beautiful woman in an Edwardian period lace dress and broad-brimmed hat. There, in the flesh, as if she had materialized off my computer screen, was my fictional creation: Caleb's fictional niece, Charlotte Bradham. She began to speak, saying her lines with a North Carolinian accent, just as I'd envisioned the character.
When she finished, the actress sat down beside me and rested her chin in her palm.
"So, what do you think, Chris?" she asked. "Am I how you imagined Charlotte?"
"No," I said. "Better."
That experience taught me a fundamental truth about playwriting: You, the playwright, might write some good dialogue, but it is the actors, with their mysterious gifts, that transform that dialogue from mere words on a page into living, breathing characters that make us feel something.
Since that experience, I've loved seeing my work performed.
Several of the plays in this collection have been performed in staged readings. Dark and Stormy Night & Microbrew & Kansas City This is Former Air Force One were performed by the Penobscot Theatre Company in Bangor, Maine, during their 2011 Northern Writes New Play Festival. Thanks to the overwhelmingly positive feedback from the audience, and the encouragement of Andrew Frodahl and other festival playwrights, I continued playwriting, and in 2013, Front Page Above the Fold was performed by Half Moon Theatre in Poughkeepsie, New York, during the company's 10-Minute Play Festival.
Two of these plays were inspired by ideas that caught my interest and wouldn't let go. The Clean-Shaven Secretary with the Pistol came about when I read that Russian short story writer and playwright Anton Chekhov had written an early play with that title, but that only the title of the play survived; the text was lost shortly after the play was first performed. Kansas City This is Former Air Force One came to me when I saw photos of the day that Richard Nixon resigned the Presidency; he is last seen in public smiling and waving on the steps of Marine One, and I began to wonder what might have happened behind the scenes on Air Force One during his flight home from Washington, D.C.
Other plays in this collection are based on personal experience. Dark and Stormy Night was inspired by many late nights in my youth spent at diners in New York and Maine, flirting with waitresses. Microbrew is based, almost word for word, on an afternoon that my friend and I experienced with his grandmother; and before it became a play, it was a short story: "All the Young Fellas Are Linin' Up." Finally, Front Page Above the Fold is a spoof of my experiences writing for two Dutchess County newspapers in the early 1990s: The Poughkeepsie Journal and The Millbrook Round Table.
As for what inspired The Ronald, that is a story all its own.
One morning shortly after the 2016 U.S. Presidential Election, I awoke with a vision of how Donald Trump had won the Presidency. His strategy, his tactics, how he persuaded the electorate, how he gamed the media—it had all come to me in a dream. It was a miraculous moment of Gestalt.
Contrary to what many readers might think, these moments of divine inspiration are extremely rare for us writers. So, when a book (or in this case, my first full-length play) comes to us fully formed, we have to drop everything and write down the story unfolding within us. In my case, I've had short stories, articles and poems come to me overnight, which I wrote down in the course of a few hours, and which required very little editing afterwards; but I've never had a long work simply given to me the way The Ronald was. I didn't write it so much as it wrote itself through me; I sensed this story floating in the collective unconscious, and it chose me to draw it out of the ether and bring it to fruition.
Two weeks later, the first draft of The Ronald was finished. I put the play in a drawer and returned to my novel-in-progress. When I took The Ronald out again a month later to reread it, I found it needed very little revision. The completed play appears here almost verbatim to the version that emerged from me during those two weeks of intense writing in November 2016.
As of this writing, The Ronald and The Clean-Shaven Secretary with the Pistol have not been performed by actors, but I believe that will change. By offering royalty-free performance rights to amateur theatre companies (high schools, colleges and community theatre groups) of all of the plays in this volume, I'm hoping to make these plays—especially the political satire The Ronald—available to as wide an audience as possible.
I hope you enjoy the plays in this collection. A portion of the proceeds from the sale of this ebook or printed book will be donated to charities.
Chris Orcutt
February 2017
*     *     *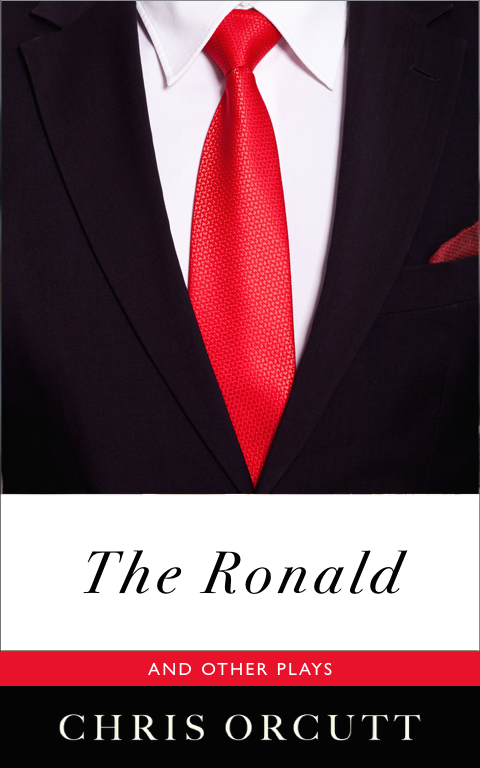 The Ronald And Other Plays features a full-length political satire and five one-acts.
The Ronald: "Fabulously Caucasian" billionaire The Ronald decides to run for President of the Incorporated States of Freedomland. Aiding him in his quest are his sexy genius daughter, his accountant, a conservative professor, a Broadway producer, his idiot sons, a TV entertainment reporter, a pizza deliveryboy, and the Cork Brothers—a pair of 1,000-year-old vampires.
The Clean-Shaven Secretary with the Pistol: What happens when a theatre company attempts to stage a short period drama, and the producers decide, without warning, to insert a commercial break?
Dark and Stormy Night: An autumn night, a desolate diner, and a lonely, beautiful waitress. Enter a man dressed like an L.L. Bean model and carrying a splitting maul. Is he a murderer or her romantic salvation?
Front Page Above the Fold: At a local city daily newspaper, competition between reporters for the front page story is fierce. So fierce, it's personal.
Microbrew: Two 20-something slackers live above grandma June, but they aren't getting anything past her. What she isn't prepared for, however, is her grandson's bewitching homemade beer.
Kansas City This is Former Air Force One: August 9, 1974—the day President Richard Nixon resigned his office. Oh, to be a fly on the wall during his flight home! But wait…in this play, you are.
Look for The Ronald And Other Plays at the end of this month or early next month.