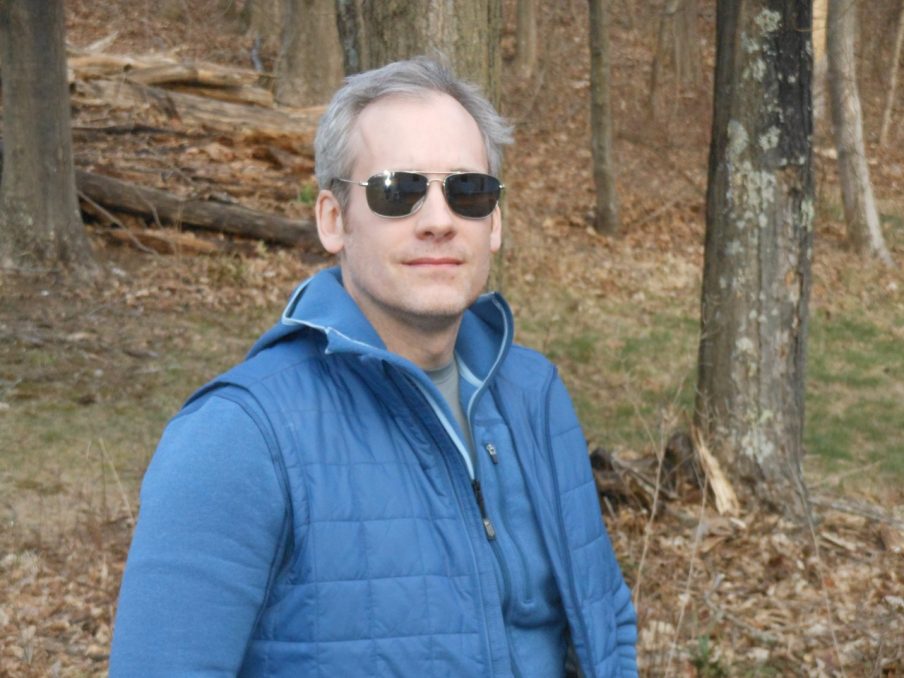 Perpetuating Trouble: I'm Livin' the Dream! Or Am I?
Saved in: Amazon Kindle, Apple iBooks, Chris Orcutt Books, Craft, Ebooks, Fiction Writing, Google Play Books, Indie Publishing, Journalism, Kindle, Kindle Direct Publishing (KDP), Memoir, Mystery Writing, Novel Writing, Personal Essay, Process, Publishing & the Marketplace, Rejections, Rewriting, social media, Speechwriting, Travel, Vermont, Workspace, Writers, Writing Experiences, Writing Life
by Chris Orcutt
with Comments Off

on Perpetuating Trouble: I'm Livin' the Dream! Or Am I?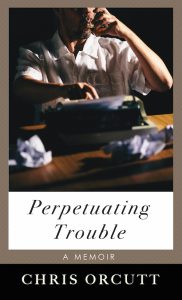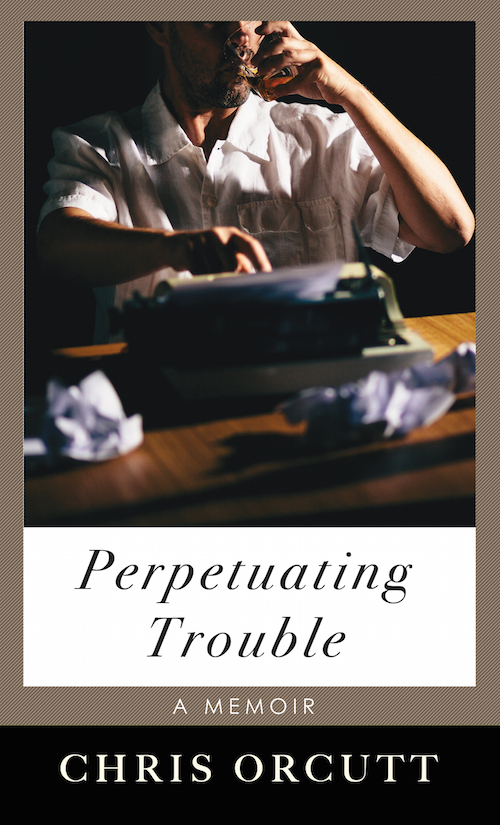 I'm pleased to announce the release of my personal memoir about the writing life, Perpetuating Trouble. I've been working on this book on and off since 2008, and am finally ready to send it into the world.
If you'd like to read more about the memoir, check out this link, or simply read the press release below.
HUMOROUS MEMOIR DE-ROMANTICIZES THE WRITING LIFE
Award-winning Novelist Frankly Describes "Livin' the Dream"
Like many full-time novelists, Chris Orcutt has been told by readers, doctors, lawyers—even Hollywood screenwriters—that he's "livin' the dream." All of them, Orcutt has learned, have an idealized vision of the writing life.
In his humorous memoir Perpetuating Trouble, Orcutt debunks the myths, revealing that the writing life is really one of crushing solitude, chronic dissatisfaction, mood swings and self-doubt, and where successes, when they come, are like diner mints—sweet, but short-lived.
"I avoided writers very carefully because they can perpetuate trouble as no one else can," wrote F. Scott Fitzgerald. In Perpetuating Trouble, Chris Orcutt shows how true this is. Whether divesting himself of a hoard of tacky paintings, using philosophy to get out of a traffic ticket, enduring a prostate exam, stealing a typewriter, or picking up two female hitchhikers who later turn out to be aliens from another planet, Orcutt finds the humor and the art in his trials. It's also a life of love and sadness, as he recounts a whirlwind love affair with a ravishing redhead, and the death of his beloved writing companion, his cat.
Orcutt, who has been writing professionally for 25 years, notes that the publishing industry propagates the myth of writing being a glamorous life, an easy path to fame and riches. "Go into any bookstore, and you'll find hundreds of books with titles like How to Write a Bestseller in Ten Easy Steps," Orcutt says. "Colleges across the country irresponsibly offer MFA degrees as magic keys to the writing kingdom. Unfortunately, there are no keys to the kingdom. There are no 'best practices.' And there's only one shortcut: the knowledge that there are no shortcuts."
Besides being a humorous cautionary tale, Perpetuating Trouble chronicles one writer's everyday life away from the writing desk, where his deep love of language, his saintly wife, and his indomitable sense of humor keep him going.
Perpetuating Trouble is Orcutt's tenth book, and by far his most personal work to date.
Chris Orcutt is a professional writer based in Millbrook, NY. He has worked as an adjunct professor of writing and literature, a speechwriter and a journalist.
Orcutt's critically acclaimed, bestselling mystery series features Manhattan PI Dakota Stevens and his beautiful chess grandmaster associate Svetlana Krüsh. Orcutt's short story collection, The Man, The Myth, The Legend, was awarded by IndieReader as "One of the Best Books of 2013." His modern pastoral novel, One Hundred Miles from Manhattan, was awarded by IndieReader as a "Best Book of 2014," and in its review of the novel Kirkus Reviews favorably compared Orcutt to Pulitzer Prize-winning author John Cheever.
For more information about Chris Orcutt, please visit www.orcutt.net, Facebook or @ChrisOrcutt on Twitter.
Perpetuating Trouble, and Orcutt's novels, plays and short stories, are available in print at CreateSpace.com and Amazon.com, and in ebook form on all major platforms.
EBOOK REVIEW COPIES AVAILABLE UPON REQUEST
###
To buy a copy of Perpetuating Trouble, visit my Buy Books page. Thank you.