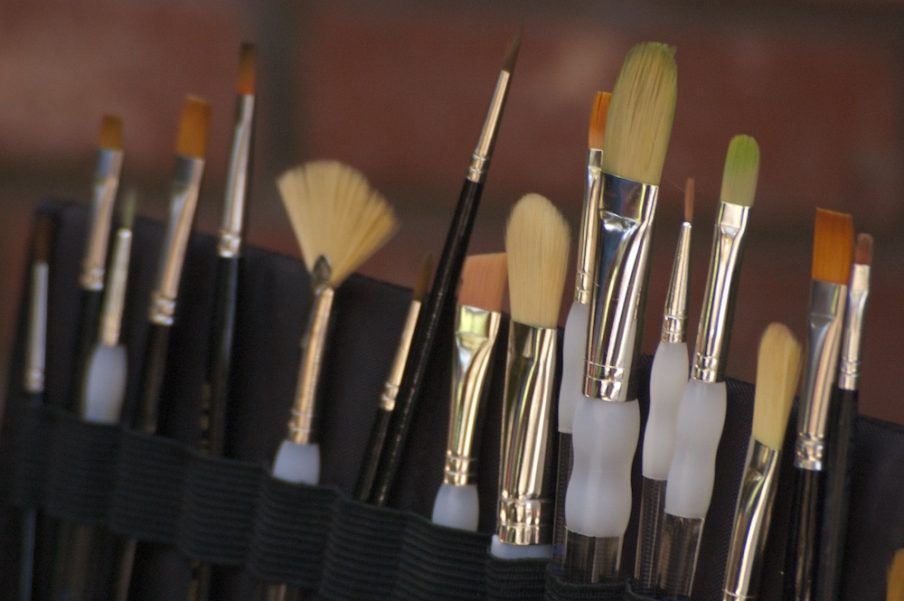 Backstory: The Story Behind the First Dakota Stevens Mystery, A Real Piece of Work
Saved in: A Real Piece of Work, Chris Orcutt Books, Fiction Writing, Mystery Writing, Novels, Personal Essay, Publishing & the Marketplace, The Dakota Stevens Mysteries Series, Writers, Writing Experiences, Writing Life
by Chris Orcutt
with Comments Off

on Backstory: The Story Behind the First Dakota Stevens Mystery, A Real Piece of Work
A Real Piece of Work and the entire Dakota Stevens Mystery Series might never have happened were it not for a bad office chair.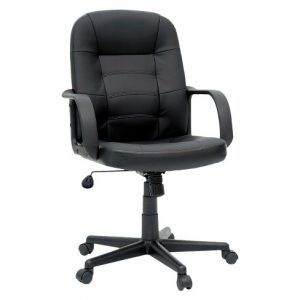 During the winter of 2002-03, I was laid up in bed with an extremely painful herniated disc in my lower back. In addition to writing every day and submitting my stories and novels to magazines and literary agents, I was teaching English as an adjunct at Baruch College, City University of New York.
However, my herniated disc was so severe, I had to take the semester off. For a while, I tried to get up and write in my office in the apartment, but I quickly discovered that sitting of any kind made the pain worse, and so my wife bought me a lap desk, and I did my writing in bed, propped up slightly by pillows.
I Saw the Light

One morning, after Alexas left for work, the apartment was uncomfortably still, and I felt very lonely. With a sigh, I took up my lapboard and was about to continue a story I'd started when I glanced at the bookcase across the room.
A shaft of sunlight was streaming in the window, illuminating the bookcase shelves containing my favorite mystery and thriller novels. There, on two shelves, were all of the works by Raymond Chandler (creator of the detective Philip Marlowe), Ian Fleming (James Bond), Robert Parker (Spenser), and Sir Arthur Conan Doyle (Sherlock Holmes and Dr. John Watson).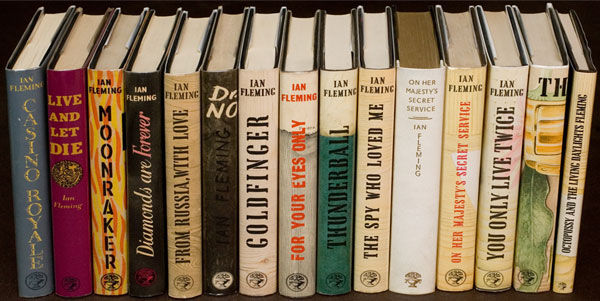 For the previous three years, I'd been successful in having my short stories published in increasingly prestigious literary journals, but as I saw the spines of Chandler's, Fleming's, Parker's and Doyle's books glowing on the bookcase in that crystalline morning light, I knew that those were the books I most enjoyed reading, and that the time had come for me to write my own mystery or thriller novel.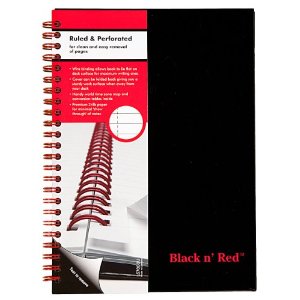 I got out of bed, acquired a fresh "Black-n-Red" notebook from my office, and started jotting down random ideas—for character names and plots, as well as lists of "all the stuff I want to have in my mystery/thriller novel." Some of the pages from that notebook appear here.
When I got that notebook, I also grabbed the first Spenser novel, The Godwulf Manuscript. As I lay in bed reading it, I quickly realized that, as mysteries go, it was only okay, and that my first offering would be better—possibly much better.
Dakota and Svetlana Are Born
For the next three months, I read all of the novels and stories of these four masters—Chandler, Parker, Fleming and Doyle—in order of their publication and came to certain conclusions about qualities that I wanted my mystery-thriller novels to have. First, like the writing of Chandler and Fleming, I wanted the writing in my books to be stellar. I wanted great sentences, vivid imagery, and apt metaphors suggestive of film noir.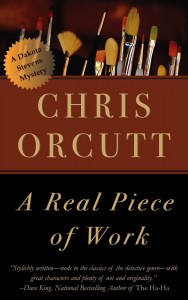 But instead of a "lone wolf" detective like Marlowe, or a cold, misogynistic spy like James Bond, I wanted a detective duo, a modern-day Holmes and Watson. So I asked myself, "What would the modern equivalent of Holmes and Watson look like?" I decided it needed to be a man and a woman, where the two of them are equals. I also decided that, while I liked the first-person participant POV of the Marlowe and Spenser novels, I didn't want the first-person observer POV of the Holmes stories, where Watson (for the most part) relates the story of each case.
So I had a vision for this basic structure: the story of each case would be told in first-person participant POV by the private detective, and his "Watson" would be a woman.
With the addition of a woman, I realized something else: I wanted there to be sexual tension and a great deal of humorous banter between the two of them, somewhat like the banter between Nick and Nora in Dashiell Hammett's The Thin Man. Now I needed names for my characters.
In the notebook, I brainstormed character names, scenes locations, and plots. The name for my detective, Dakota Stevens, came first and easily. Years earlier I'd written a humorous story with a PI named Dakota Perez; back in my early 20s, a girl I'd known in middle school named her first born son "Dakota"; and I filed the name away as a possible future character name.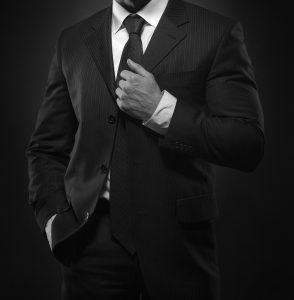 So, returning to 2003, I had "Dakota" but was stuck on what the surname should be. I analyzed the name of another character I'd admired since I was a boy—"Indiana Jones"—asked myself what I liked about it, and decided that it sounded like a very American name, a hero's name. It combined the name of a Midwestern state with a common, even boring, surname. "Dakota" was the name of a Midwestern state, and so I mentally flipped through boring surnames: Jones, Smith, Johnson, White, and eventually hit upon the one—Stevens. Dakota Stevens.
"Svetlana Krüsh" took longer to come up with. I filled page after page with possible names. I knew I wanted her to be Russian or Ukrainian, and there were two women chess champions playing at the time, Svetlana something and Irina Krush. I liked the first name of Svetlana, but I liked the last name of Krush because it evoked the idea of her crushing her opponents. So, through the first draft of the novel that became A Real Piece of Work, Svetlana's last name was "Krush." Later on, as I began developing her character, I decided that her father was head of the Ukrainian Mob in New York, and that Svetlana was estranged from him, so she added an umlaut (ü) to her last name.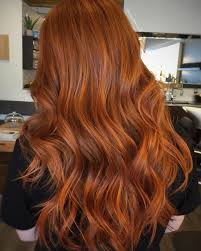 The many other details that comprise their characters came from my own experience and/or interests. Dakota having worked for the FBI as both a forensic scientist and a Special Agent came from my having taken forensic science and criminalistics courses in college, and from my almost becoming an FBI agent myself. Svetlana's status as a chess grandmaster came from a personal interest in chess, and because, for a brief time in the mid-90s, I dated a woman who routinely crushed me in chess. Dakota's estate in Millbrook, New York was based on the one my grandparents owned in Millbrook when I was a boy. My fascination with redheaded women became Dakota's obsession, to the point that redheads were his Kryptonite.
"What If…?"
As for the plot of A Real Piece of Work, it is largely the product of asking "what if" in relation to two historical facts. In the summer of 2003, as I wrote the first draft of the novel, I read an article in New York magazine about an art dealer who perpetrated an incredible scam on the art community—he commissioned forgeries of masterworks, then sold the originals and the forgeries to collectors on opposite sides of the globe. The second fact came to me in an article about art looting during World War II, and the fact that even 60 years after the war, tens of thousands of works of art were still missing, and formerly lost works were being found with regularity.
I discovered these facts as I was writing the first draft, so they didn't figure in the book's initial plot. But as Dakota's voice emerged, and his relationship with Svetlana became established, and the other characters (including mercurial redheaded painter Shay Connolly) developed on the page, the plot came together as well.
Every couple of years I'll take a copy of A Real Piece of Work off the shelf and flip through it, and every time I do, it feels like I wrote it yesterday. I can't help but smile at Dakota's narration, his vivid metaphors, his infectious, boyish enthusiasm.
There are many great sentences in A Real Piece of Work, but I think my favorite (the one that, to me, reveals Dakota's character better than any other and that makes me smile every time I read it again) is this:
"In the presence of a shapely redheaded vixen whose hair smells like mint, a guy can stand idly by in his shorts for only so long."
I will always fondly remember when Dakota, Svetlana, and A Real Piece of Work were born, and today I'm tremendously grateful for that bad office chair and the herniated disc it caused.
If you haven't read it yet, you can pick up a Kindle or print copy of A Real Piece of Work from Amazon.

* Footnoote: The cover of A Real Piece of Work was designed by Elisabeth Pinio, and the photo used on the cover, "Paint Brushes Close-Up," is by Tech109 on Flickr.