The Dakota Stevens Mystery Series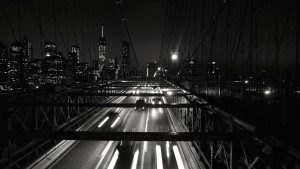 Dakota Stevens is a classic PI for the 21st century, combining the wit and grit of Marlowe and Spenser with the sleuthing skills of Sherlock Holmes.
As a former FBI agent with experience in the field and the lab, Dakota employs a broad set of investigative techniques to solve his cases, including traditional "luck and pluck" gumshoe work, forensic science and information technology. Tall, MIT-educated and always well-dressed, he enjoys tennis, pool and horseback riding, and has a fatal weakness for beautiful redheads.
As for Dakota's "Watson," she is anything but. A Ukrainian–American chess champion with runway legs, predator eyes and fluency in seven languages, Svetlana Krüsh brings worldly sophistication to their cases, or, as Svetlana would have you believe, she "solves the crimes and handles the money."
In many other mystery series the PI is a gritty outcast, operating on the fringes. Not so in the Dakota Stevens Mystery Series. Dakota is the rare exception—a successful PI—and although his agency is based in Manhattan, Dakota's cases frequently take him and Svetlana to far-flung and exotic locales around the U.S. and sometimes the world.
Besides mere plot and "whodunit," the Dakota Stevens Mystery Series is notable for its strong writing, engrossing readers with crisp, quotable dialogue; a vivid sense of place; and lush sensory detail.
The author's aim is to give every reader of the series—whether mystery buff, commuter or leisure reader—a compelling, memorable reading experience.
A Real Piece of Work (#1)
The Rich Are Different (#2)
A Truth Stranger Than Fiction (#3)
The Perfect Triple Threat (#4)
A Study in Crimson (#5)
Footnote: The photo above, "Brooklyn Bridge Traffic Leaving Manhattan," is by Cliffano Subagio and is presented here under a Creative Commons license. The photo was modified from the original.